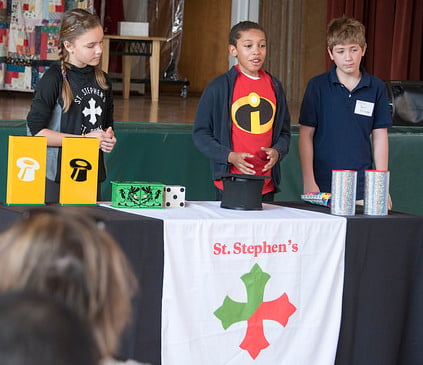 Mr. Weiman brings you magic through video!
I have been teaching magic for over 25 years, and I have seen it be a transformative experience for so many kids of different ages, temperaments, interests, and backgrounds. I began learning magic when I was five years old, and I started delving deeply into it when I was in 5th grade. As I performed for friends, classmates, and family I loved the effect that it had on others.
Today, magic is an important part of my own life as I teach it to students at St. Stephen's and St. Agnes and perform it during school assemblies and while walking through our school buildings. In place of being together on campus, I will be sharing some magic tricks through video. Read on for tricks and reasons for learning magic...there just may be some tutorials coming through as well.