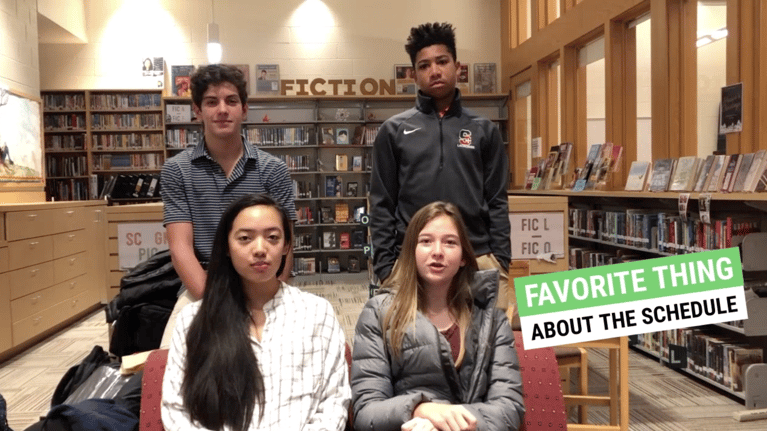 Students explain how the schedule provides them freedom to manage their homework, social life and clubs at school.
The Middle School schedule was developed using five guiding principles: quality learning time, healthy pace for students, access to program, collaboration time and community time.
Our schedule was designed with the interest of our students at the center, and includes exciting features such as 60 minute class periods and four classes in a day, an hour for lunch and recess, and time for collaboration with classmates and teachers. How does this transform the school experience for a middle schooler?